Funding for this site is provided by: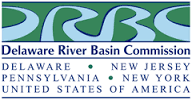 Delaware River Basin Commission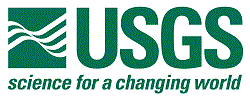 USGS - Cooperative Matching Funds
STATION.
--01482800 DELAWARE RIVER AT REEDY ISLAND JETTY, DE
LOCATION.
--Lat 39`30'03", long 75`34'07", New Castle County, Delaware, Hydrologic Unit 02040205, on dock on streamward side of jetty about 0.4 mi downstream from Reedy Island near Port Penn.
DRAINAGE AREA.
--11,200 square miles.
PERIOD OF RECORD.
--Water year 1997 to current year.
PERIOD OF DAILY RECORD.
-- SPECIFIC CONDUCTANCE: October 1963 to current year. pH: February 1970 to current year. WATER TEMPERATURE: February 1970 to current year. DISSOLVED OXYGEN: February 1970 to current year.
INSTRUMENTATION.
--Water-quality monitor since February 1970. Probes interfaced with a data collection platform since 1986. Probes placed in situ since July 1998.
COOPERATION.
--Funding for the operation of this station is provided by the Delaware River Basin Commission and the U.S. Geological Survey.