During winter months, cold and ice may result in inaccurate real-time tide elevation data. Adjustments or deletions of this data can only be done after detailed analysis.
Funding for this site is provided by:


New Jersey Department of Law & Public Safety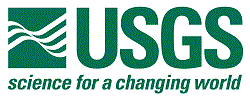 USGS - Cooperative Matching Funds
SURFACE-WATER RECORDS
LOCATION.--
Lat 40°52'45", long 74°02'24" referenced to North American Datum of 1983, Bogota Borough, Bergen County, NJ, Hydrologic Unit 02030103, on western downstream side of Dillard Memorial Bridge carrying Fort Lee Road (Court Street) between Hackensack and Bogota, 1100 ft east of Bergen County Courthouse, and 16 mi upstream from the mouth and Newark Bay.
PERIOD OF RECORD.--
Unpublished fragmentary gage-height record, June 1997 to April 2000. Continuous-record tide gage, April 2000 to April 2007, June 2015 to current year.
GAGE.--
Tide elevation recorder with telemetry. Datum of gage is at 0.00 ft NAVD of 1988. To determine approximate elevations to NGVD of 1929 datum, add 1.01 ft.
REMARKS.--
The gage was temporarily removed on Apr 24, 2007 due to bridge construction. Periods of missing data are noted by dashed (---) lines.
EXTREMES FOR PERIOD OF RECORD.--
Maximum elevation recorded, 5.63 ft, Jan 10, 2016; minimum elevation recorded, -7.32 ft, Dec 12, 2000.
Peak Flood Chart
Weather station data are available from this location at this link.
The water temperature data for this station are temporary and will only be displayed for 120 days. Although the instrumentation is calibrated at least once/year, the temporary classification means that documented routine inspections and other quality assurance measures are not performed that would make the data acceptable for archival, retrieval, or future use in general scientific or interpretive studies.