During winter months, cold and ice may result in inaccurate real-time tide elevation data. Adjustments or deletions of this data can only be done after detailed analysis.
Funding for this site is provided by:


New Jersey Department of Law & Public Safety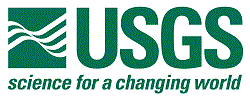 USGS - Cooperative Matching Funds
SURFACE-WATER RECORDS
LOCATION.--
Lat 39°56'29", long 74°05'02" referenced to North American Datum of 1983, Dover Town, Ocean County, NJ, Hydrologic Unit 02040301, on Route 37 bridge, 1 mi southwest of Mikes Island, 1.1 mi north of Goodluck Point, and 1.5 mi west of Seaside Heights.
PERIOD OF RECORD.--
Continuous discharge, March 2012 to September 2014. Continuous-record tide station, water years 2016 to current year. 
GAGE.--
Tide elevation, precipitation, air temperature, relative humidity, air pressure, wind speed and direction recorder with telemetry. 

Datum of gage is at 0.00 ft NAVD of 1988.
EXTREMES FOR PERIOD OF RECORD.--
DISCHARGE: Maximum positive discharge (unfiltered), 74,800 ft³/s, Oct 30, 2012; maximum negative discharge (unfiltered), -182,000 ft³/s, Oct 29, 2012. TIDE ELEVATION: Maximum tide elevation, 6.35 ft, Oct 30, 2012; minimum tide elevation, -1.97 ft, Feb 19, 2013.
Peak Flood Chart
Weather station data are available from this location at this link.
The weather data for this station are temporary and will only be displayed for 120 days. Although the instrumentation is calibrated at least once/year, the temporary classification means that documented routine inspections and other quality assurance measures are not performed that would make the data acceptable for archival, retrieval, or future use in general scientific or interpretive studies.