Funding for this site is provided by:


City of Philadelphia Water Department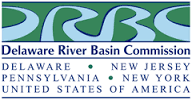 Delaware River Basin Commission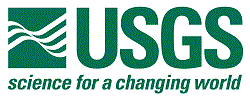 USGS - Cooperative Matching Funds
STATION.
--01467200 DELAWARE RIVER AT BENJAMIN FRANKLIN BRIDGE, AT PHILADELPHIA, PA
LOCATION.
--Lat 39`57'14", long 75`08'16", Philadelphia County, Hydrologic Unit 02040202, on right bank at river end of pier 12, 150 ft upstream from Ben Franklin bridge, and at Philadelphia.
DRAINAGE AREA.
--7,993 square miles.
PERIOD OF RECORD.
--August 1949 to current year. SPECIFIC CONDUCTANCE: November 1963 to current year. pH: October 1967 to current year. WATER TEMPERATURE: November 1960 to current year. DISSOLVED OXYGEN: October 1961 to current year. CHLOROPHYLLS: January 2017 to current year.
GAGE.
--Water-quality monitor interfaced with a data collection platform.
COOPERATION.
--Funding for the operation of this station is provided by the Delaware River Basin Commission, City of Philadelphia, Water Department and the U.S. Geological Survey.
REMARKS.
--Prior to July 1988, located on edge of pier 11 about 300 ft downstream of pier 12. Further information on this station is given in U.S. Geological Survey Water-Supply Paper 1809-0.
Data collection discontinued during winter months.
Other interruptions in the record were due to malfunctions of the pump or recording instrument.