Funding for this site is provided by:


New Jersey Department of Environmental Protection


Princeton Sewer Operating Committee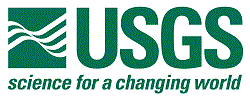 USGS - Cooperative Matching Funds
SURFACE-WATER RECORDS
LOCATION.--
Lat 40°19'59", long 74°40'55" referenced to North American Datum of 1983, Princeton Township, Mercer County, NJ, Hydrologic Unit 02030105, on right bank, 10 ft downstream from bridge on U.S. Highway 206, 1.6 mi southwest of Princeton, and 4.0 mi upstream from Carnegie Lake.
DRAINAGE AREA.--
44.5 mi².
PERIOD OF RECORD.--
Continuous-record discharge station, October 1953 to current year.
GAGE.--
Water-stage recorder with telemetry, crest-stage gage, and concrete control. Datum of gage is 62.23 ft above NGVD of 1929 (levels from New Jersey Geological Survey benchmark).
REMARKS.--
Records fair, except for estimated discharges, which are poor. Since July 1959 some regulation by several small reservoirs, combined capacity, 49,800,000 gal. Discharges above 5,100 ft³/s from rating extension on basis of contracted-opening measurement of peak flow.
EXTREMES FOR PERIOD OF RECORD.--
Maximum discharge, 10,600 ft³/s, Aug 28, 2011, gage height, 16.23 ft, from rating curve extended above 5,100 ft³/s on basis of contracted-opening measurement of peak flow at gage height 14.26 ft; minimum discharge, 0.0 ft³/s, Aug 5, 1966.
Peak Flood Chart
Gage height temporarily unavailable during Rt 206 bridge construction. Discharge is being maintained during this period using a temporary downstream gage.
National Weather Service flood stage for this gage is 9 ft.