Funding for this site is provided by:


New Jersey Department of Environmental Protection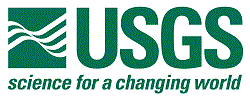 USGS - Cooperative Matching Funds
SURFACE-WATER RECORDS
LOCATION.--
Lat 40°19'11", long 74°12'51" referenced to North American Datum of 1983, Colts Neck Township, Monmouth County, NJ, Hydrologic Unit 02030104, on downstream left bank on bridge on Hillsdale Road, 1.7 mi east of Marlboro, and 3.6 mi upstream from mouth.
DRAINAGE AREA.--
6.42 mi².
PERIOD OF RECORD.--
Annual maximum gage, October 1980 to September 2003. Continuous-record discharge station, August 2003 to current year.
GAGE.--
Water-stage recorder with telemetry and crest-stage gage. Datum of gage is 80 ft above NGDV 1929 (from topographic map). Prior to Aug 12, 2003 at datum 10.00 ft higher. Online peaks have been adjusted to current datum.
REMARKS.--
Records fair, except for estimated discharges, which are poor.
EXTREMES FOR PERIOD OF RECORD.--
Maximum discharge, 1,370 ft³/s, Sep 20, 1989, gage height, 20.16 ft, from crest-stage gage, adjusted to current datum; minimum discharge, 1.8 ft³/s, Aug 29, 2010.
Peak Flood Chart
National Weather Service flood stage for this gage is 18 ft.