Funding for this site is provided by:


Pennsylvania Department of Environmental Protection, Bureau of Safe Drinking Water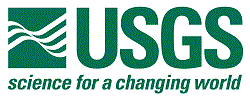 USGS - Cooperative Matching Funds
STATION.
--03108000 RACCOON CREEK AT MOFFATTS MILL, PA
LOCATION.
--Lat 40`37'40", long 80`20'16", Beaver County, Hydrologic Unit 05030101, on left bank at downstream side of highway bridge at Moffatts Mill, 1.4 mi downstream from Gums Run, 4 mi south of Vanport, and 4.2 mi upstream from mouth.
DRAINAGE AREA.
--178 square miles.
PERIOD OF RECORD.
--September 1941 to current year. May 1915 to July 1932 (gage heights and discharge measurements only) in reports of Water Supply Commission of Pennsylvania or Pennsylvania Department of Forests and Waters.
GAGE.
--Water-stage recorder. Datum of gage is 719.16 ft above National Geodetic Vertical Datum of 1929 (U.S. Army Corps of Engineers bench mark). May 27, 1915 to July 31, 1932, and Sept. 2 to Dec. 3, 1941, non-recording gage at same site and datum. Satellite telemetry at station.
COOPERATION.
--Station established and maintained by the U.S. Geological Survey. Funding for the operation of this station is provided by the Pennsylvania Department of Environmental Protection and the U.S. Geological Survey.
REMARKS.
--Normally, no regulation from Raccoon Creek Lake. Diversion out of the basin from Cherry Valley and Service Creek Reservoirs upstream increased from an average of 4.0 ft3/s at the close of 1957 to 6.8 ft3/s for the present year; diversion began with 2.0 ft3/s for September 1957. Published records do not include diversion.
GAGE HEIGHTS OF IMPORTANCE
.-
Supplied by NWS
: Action stage-10.4 ft; Flood stage-13 ft.