USGS 01010500 St. John River at Dickey, Maine
Station operated in cooperation with the Maine Department of Transportation.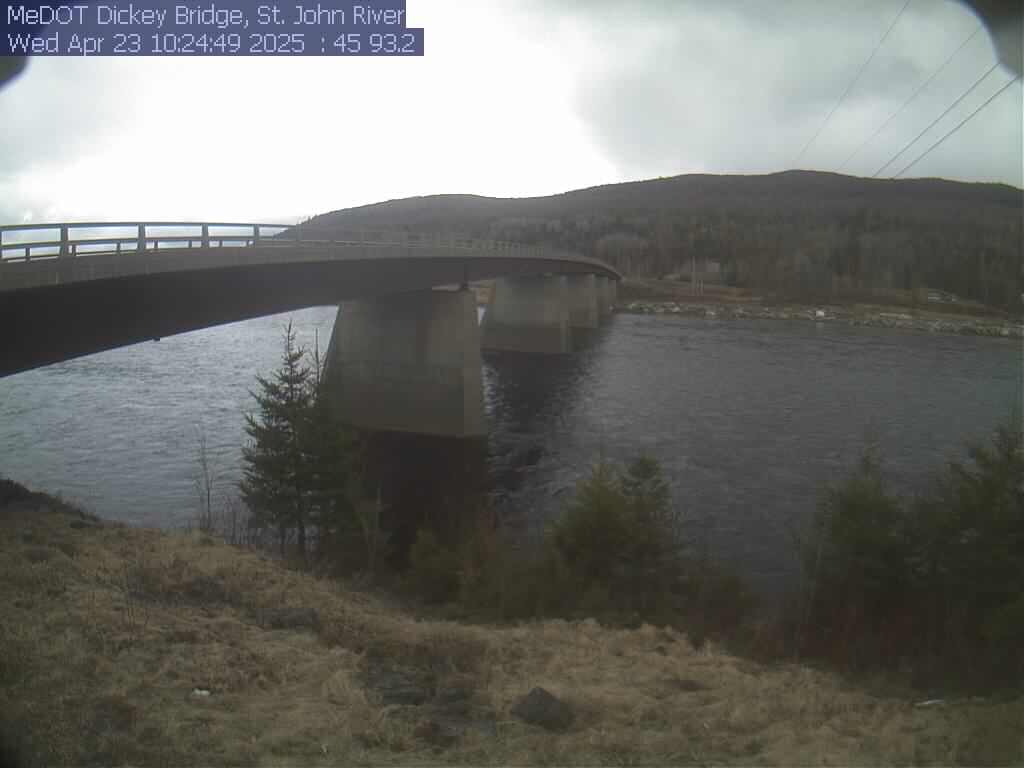 A recent image of the St. John River at Dickey, courtesy of the Maine Department of Transportation.

Press the 'Reload' or 'Refresh' button on your browser to view the most recent image.
(NOTE: Image time stamp should be within 20 minutes of the current time.)
Gage is operated in conjunction with a co-located precipitation gage (station 470646069052501).

Period of Record - Discharge: July to November 1910 and May to November 1911 (published as "near Dickey"), September 1946 to current year.

The National Weather Service flood stage for this site is 25.0 ft. (Forecast)

Current shift-adjusted rating in tab-delimited format.
These are updated daily and can change often! If you use these ratings it is important that you update often so that you have the most current version.
What is a shift-adjusted rating?
Summary of all available data for this site
Instantaneous-data availability statement
---
Create
presentation-quality
graph.