Funding for this site is provided by:


Chester County Water Resources Authority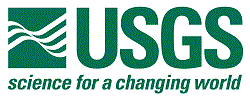 USGS - Cooperative Matching Funds
STATION.
--01480399 CHAMBERS LAKE NEAR WAGONTOWN, PA
LOCATION.
--Lat 40`01'40", long 75`51'03", Chester County, Hydrologic Unit 02040205, at Hibernia Dam on Birch Run, 0.6 mi upstream from gaging station on Birch Run (station 0148400), 0.9 mi upstream from mouth, and 1.4 mi northwest of Wagontown.
DRAINAGE AREA.
--4.50 square miles.
PERIOD OF RECORD.
--May 1997 to current year.
GAGE.
--Water-stage recorder, crest-stage gage, and Pluvio precipitation gage. Datum of gage is sea level (levels by Chester County Water Resources Authority, Chester County Parks and Recreation Department). Non-recording gage, May 1997 to Jan 2007. Satellite telemetry at station.
COOPERATION.
--Funding for the operation of this station is provided by Chester County Water Resources Authority.
REMARKS.
-- Reservoir formed by earthfill dam with principal spillway at elevation 587.5 ft, capacity 2,000 acre-ft. Dam crest at elevation 596.5 ft. Normal elevation 580 ft, capacity 1,226 acre-ft. Reservoir is used for water supply, flood control, and recreation.