Funding for this site is provided by: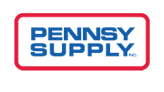 Pennsy Supply, Inc.
STATION.
--01569460 BIG SPRING CREEK AT BIG SPRING, PA
LOCATION.
--Lat 40`07'46", long 77`24'27", Cumberland County, Hydrologic Unit 02050305, on left bank, 100 ft upstream from bridge on SR 3007, at Big Spring.
DRAINAGE AREA.
--undetermined. Most flow at station is from a spring, to which the contributing recharge is unknown.
PERIOD OF RECORD.
--November 2004 to current year.
GAGE.
--Water-stage recorder, crest-stage gage, and water-quality monitor. Elevation of gage is 510 ft National Geodetic Vertical Datum of 1929, from topographic map.
REMARKS
--Abrupt temporary changes in gage height can occur from the removal and replacement of wooden boards from the I-beams in the concrete sluiceway upstream or by manmade alterations to the control. Discharge may be influenced by nearby pumping.
GAGE HEIGHTS OF IMPORTANCE
.-
Supplied by USGS
: Data transmitter operational limit - 10.7 ft;
Supplied by NWS
: No flood stage has been determined for this station.
COOPERATION.
--Station established and maintained by the U.S. Geological Survey. Funding for the operation of this station is provided by the Pennsylvania Department of Environmental Protection.