Funding for this site is provided by:


Pennsylvania Department of Environmental Protection, Bureau of Safe Drinking Water


USGS - Federal Priority Streamgages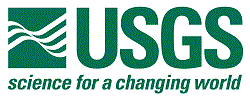 USGS - Cooperative Matching Funds
STATION.
--01555500 EAST MAHANTANGO CREEK NEAR DALMATIA, PA
LOCATION.
--Lat 40`36'40", long 76`54'44", Northumberland County, Hydrologic Unit 02050301, on right bank at bridge on SR 3017, 2.0 mi upstream from mouth, and 3.2 mi south of Dalmatia.
DRAINAGE AREA.
--162 square miles.
PERIOD OF RECORD.
--October 1929 to current year. Prior to October 1945, published as Mahantango Creek East near Dalmatia.
GAGE.
--Water-stage recorder. Datum of gage is 401.22 ft above National Geodetic Vertical Datum of 1929. Oct. 1, 1929, to Feb. 11, 1930, non-recording gage, and Feb. 12, 1930, to Nov. 18, 1973, water-stage recorder at present site at datum 0.72 ft lower. Nov. 19, 1973, to June 18, 1974, non-recording gage at site 2 mi upstream at different datum.
COOPERATION.
--Station established and maintained by the U.S. Geological Survey. Funding for the operation of this station is provided by the Pennsylvania Department of Environmental Protection and the U.S. Geological Survey.
GAGE HEIGHTS OF IMPORTANCE
.-
Supplied by USGS
: Maximum recordable gage height (stage sensor operational limit) - 26.5 ft; Data transmitter operational limit - 26.5 ft;
Supplied by NWS
: No flood stage has been determined for this station.