Funding for this site is provided by:


Pennsylvania Department of Environmental Protection, Bureau of Safe Drinking Water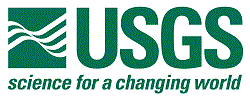 USGS - Cooperative Matching Funds
STATION.
--402750078452201 CAMBRIA COUNTY, local well number CA 462.
LOCATION.
--Lat 40`27'45.3", long 78`45'32.6", Hydrologic Unit 05010007, near Ebensburg.
OWNER.
--Commonwealth of Pennsylvania.
AQUIFER.
--Pennsylvanian aquifers, Glenshaw Formation.
WELL CHARACTERISTICS.
--Drilled unused observation well, diameter 6 in., depth 142 ft, cased to 17 ft, open hole.
INSTRUMENTATION.
--Data collection platform with 60-minute recording interval. Satellite telemetry at station.
DATUM.
--Elevation of land surface is 2,135 ft above North American Vertical Datum of 1988, from Lidar. Measuring point: Top of casing above concrete pad, 2.90 ft above land-surface datum, Feb. 28, 2008 to present
PERIOD OF RECORD.
--June 2008 to current year.
COOPERATION.
--Funding for the operation of this station is provided by the Pennsylvania Department of Environmental Protection and the U.S. Geological Survey.