Funding for this site is provided by:


Pennsylvania Department of Environmental Protection, Bureau of Safe Drinking Water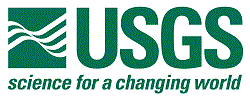 USGS - Cooperative Matching Funds
THIS SITE DOES NOT USE SATELLITE TELEMETRY AND THEREFORE THE DATA WILL ONLY BE UPDATED ABOUT EVERY 8 WEEKS.

STATION.
--404518077575501 CENTRE COUNTY, local well number CE 118.
LOCATION.
--Lat 40`45'19.6", long 77`57'58.5", Centre County, Hydrologic Unit 02050204, at State Game Land No. 176, and near Fairbrook.
WELL CHARACTERISTICS.
--Well depth 130 ft.Drilled observation well, cased to 40 ft, open hole.
INSTRUMENTATION.
--Electronic data logger with 60-minute recording interval.
DATUM.
--Land-surface datum is 1,146 ft above National Geodetic Vertical Datum of 1929. Measuring point: top of instrument shelf, 2.95 ft above land-surface datum, Dec. 12, 2007, to present. Elevation of land surface is from Lidar.
REMARKS.
--Daily minimum and mean water levels, since June 1999, are also available from the USGS Pennsylvania Water Science Center.
PERIOD OF RECORD.
--January 1968 to June 1981, July 1984 to current year.
COOPERATION.
--Funding for the operation of this station is provided by the Pennsylvania Department of Environmental Protection and the U.S. Geological Survey.