Funding for this site is provided by:


Pennsylvania Department of Environmental Protection, Bureau of Safe Drinking Water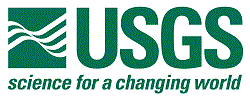 USGS - Cooperative Matching Funds
THIS SITE DOES NOT USE SATELLITE TELEMETRY AND THEREFORE THE DATA WILL ONLY BE UPDATED ABOUT EVERY 8 WEEKS.

STATION.
--410940074583401 PIKE COUNTY, local well number PI 200
LOCATION.
--Lat 41`09'41.1", long 74`58'34.3", Hydrologic Unit 02040104, at Pocono Mountain Lake Estates.
OWNER.
--Privately owned.
AQUIFER.
--Sandstone and siltstone of Towamensing Member of Catskill Formation of Late Devonian age.
WELL CHARACTERISTICS.
--Drilled unused well, diameter 8 in., depth 799 ft, cased to 86 ft, open hole.
INSTRUMENTATION.
--Data collection platform. Satellite telemetry at station.
DATUM.
--Elevation of land surface is 1,180 ft above sea level, from Lidar. Measuring point: Top of plywood shelf, 3.3 ft above land-surface datum. Prior to October 1983, published as 1.4 ft above land-surface datum.
REMARKS.
--Daily maximum, minimum, and mean water levels since October 1994 are available from the District Office.
PERIOD OF RECORD.
--July 1981 to current year.
COOPERATION.
--Funding for the operation of this station is provided by the Pennsylvania Department of Environmental Protection and the U.S. Geological Survey.