Funding for this site is provided by:


NYS Department of Environmental Conservation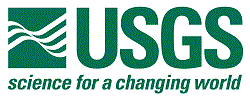 USGS - Cooperative Matching Funds
LOCATION.--
Lat 42°17'46.2", long 74°18'02.1" referenced to North American Datum of 1983, Greene County, NY, Hydrologic Unit 02020005, near Ashland.
WELL CHARACTERISTICS.--
Depth 25 ft. Upper casing diameter 2 in; top of first opening 11.6 ft, bottom of last opening 21.4 ft. Well filled in from original depth of 26.5 ft, cased to 26.5 ft (screen, 11.6 ft to 21.4 ft).
DATUM.--
Land-surface datum is 1,442.2 ft above North American Vertical Datum of 1988. Measuring point: Top of casing, 3.49 ft above land-surface datum, Oct. 12, 2017 to present.  
PERIOD OF RECORD.--
February 2006 to current year.
GAGE.--
Water-stage recorder--15 minute; periodic manual measurements by USGS personnel.
REMARKS.--
Satellite water-level telemeter at station.
EXTREMES FOR PERIOD OF RECORD.--
Highest water level, 2.38 ft above land-surface datum, Aug. 28, 2011; lowest water level, 9.07 ft below land-surface datum, Oct. 18, 19, 20, 2016.
Station image