During winter months, cold and ice may result in inaccurate real-time gage height and streamflow data. Adjustments or deletions of this data can only be done after detailed analysis.
Funding for this site is provided by:


New Jersey Department of Environmental Protection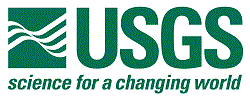 USGS - Cooperative Matching Funds
SURFACE-WATER RECORDS
LOCATION.--
Lat 41°02'12", long 74°02'21" referenced to North American Datum of 1983, Park Ridge Borough, Bergen County, NJ, Hydrologic Unit 02030103, at right end of Mill Pond Dam at the western outflow of Silver Lake (Electric Lake), 0.4 mi east of Park Ridge, and 0.5 mi upstream of Woodcliff Lake.
DRAINAGE AREA.--
13.4 mi².
PERIOD OF RECORD.--
Continuous-record discharge station, April 2004 to current year. No record collected from Sep 10, 2009 through May 17, 2010 due to lake being drawn down for dam maintenance.
GAGE.--
Water-stage and precipitation recorder with telemetry, crest-stage gage and concrete dam. Datum of gage is 129.9 above NGVD of 1929.
REMARKS.--
Records fair, except for estimated discharges, which are poor.
EXTREMES FOR PERIOD OF RECORD.--
Maximum discharge, 3,500 ft³/s, Aug 28, 2011, gage height, 6.72 ft; minimum discharge not determined.
EXTREMES OUTSIDE PERIOD OF RECORD.--
Flood of July 23, 1945 reached a discharge of approximately 1,300 ft³/s (as reported by New Jersey State Water Policy Commission; dam failed, discharge may have been greater). Flood of September 16, 1999 reached a peak discharge of 5,730 ft³/s (based on slope-area computation upstream of Grand Avenue, 0.5 mi upstream from gage, adjusted for change in drainage area).
Peak Flood Chart
Rain gage data is available from this location at this link.
Occasional dips in stage may be due to operation of hydroelectric generators at site.