During winter months, cold and ice may result in inaccurate real-time gage height and streamflow data. Adjustments or deletions of this data can only be done after detailed analysis.
Funding for this site is provided by:


County of Bergen, New Jersey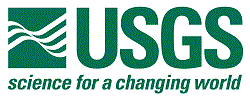 USGS - Cooperative Matching Funds
SURFACE-WATER RECORDS
LOCATION.--
Lat 40°59'34", long 74°01'16" referenced to North American Datum of 1983, Westwood Borough, Bergen County, NJ, Hydrologic Unit 02030103, on right bank 75 ft upstream from bridge on Harrington Avenue in Westwood, 500 ft downstream from Musquapsink Brook, and 2.3 mi upstream from mouth.
DRAINAGE AREA.--
29.6 mi².
PERIOD OF RECORD.--
Continuous-record discharge station, October 1934 to current year.
REVISIONS HISTORY.--
WDR NJ-87-1:1984 (P).
GAGE.--
Water-stage recorder with telemetry, crest-stage gage, and concrete control. Datum of gage is 28.62 ft above NGVD of 1929.
REMARKS.--
Records fair, except for estimated discharges, which are poor.Flow regulated by Woodcliff Lake 3.0 mi above station (see 01377450). Water diverted for municipal supply by SUEZ water (formerly United Water New York prior to that; Spring Valley Water Company), by pumpage from well fields in headwater area of Pascack Brook, in vicinity of Spring Valley, NY, and by Park Ridge Water Department by pumping water from wells above Woodcliff Lake.  Since water year 1966, water has been periodically been diverted from Saddle River to Musquapsink Brook that then entered Pascack Brook 500 feet upstream of gage. SUEZ water (formerly United Water New Jersey) pumps water from wells into the Pascack Brook at three locations upstream of the gage. Discharges above 3,000 ft³/s from rating curve extension on basis of contracted-opening computation of peak flow.
EXTREMES FOR PERIOD OF RECORD.--
Maximum discharge, 9,630 ft³/s, from rating curve extended above 3,000 ft³/s on basis of contracted-opening computation of peak flow, Sep 16, 1999, gage height, 12.22 ft, from high-water mark; minimum discharge, 0.05 ft³/s, Apr 23, 1991 and Sep 28, 1993.
WATER-QUALITY RECORDS
PERIOD OF RECORD.--
Water years 1959-76, 1979-80, 1998, 2000, 2006-08.
Peak Flood Chart
National Weather Service flood stage for this gage is 5 feet.
Reservoir releases from Woodcliff Lake are included in the flow at this gage.