During winter months, cold and ice may result in inaccurate real-time gage height and streamflow data. Adjustments or deletions of this data can only be done after detailed analysis.
Funding for this site is provided by:


New Jersey Department of Environmental Protection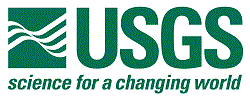 USGS - Cooperative Matching Funds
SURFACE-WATER RECORDS
LOCATION.--
Lat 40°56'54", long 74°01'36" referenced to North American Datum of 1983, Oradell Borough, Bergen County, NJ, Hydrologic Unit 02030103, on right bank upstream from two masonry dams and two lift gates at former pumping plant of United Water New Jersey (formerly known as Hackensack Water Co.), in New Milford, 300 feet upstream of the bridge on Elm Street, 0.6 mi downstream from Oradell Reservoir Dam, and 4.0 mi downstream from the mouth of Pascack Brook.
DRAINAGE AREA.--
113 mi².
PERIOD OF RECORD.--
October 1921 to current year. Monthly discharge only for October 1921, published in WSP 1302.
REVISIONS HISTORY.--
WSP 601: Drainage area. WSP 711: 1927-28(M). WDR NJ-1970: 1969. WDR NJ-1977: 1975(M). WDR NJ-1984: 1983. WDR NJ-1991: 1990
GAGE.--
Water-stage recorder with telemetry, crest-stage gage, and concrete dam. Datum of gage is 6.25 ft above NGVD of 1929. October 1921 to November 23, 1923, non-recording gage and Nov. 23, 1923, to Sept. 25, 1934, water-stage recorder at same site at datum 0.05 ft lower.
REMARKS.--
Records fair, except discharges below 1 ft³/s and estimated discharges, which are poor. Flow regulated by DeForest Lake, Lake Tappan (see 01376950), Woodcliff Lake (see 01377450), and Oradell Reservoir (see 01378480). Water diverted into basin above gage from Sparkill Creek, Saddle River, Wanaque Reservoir (see 01386990), and Pompton and Ramapo Rivers by United Water New Jersey for municipal supply. Water diverted from Oradell Reservoir at Haworth Plant, DeForest Lake, NY, and Hackensack River at West Nyack, NY for municipal supply. Diversion at gage was discontinued on May 30, 1990.
EXTREMES FOR PERIOD OF RECORD.--
Maximum discharge, 11,600 ft³/s, Apr 16, 2007, gage height, 12.36 ft, from high-water mark in gage house; minimum discharge, 0.0 ft³/s, estimated, Oct 30, 2012.
WATER-QUALITY RECORDS
PERIOD OF RECORD.--
Water Years 1970-79, 2000-02, and July 2007.
PERIOD OF DAILY RECORD.--
July, August, and September 2007.
Peak Flood Chart
National Weather Service flood stage for this gage is 6 ft.
Flow regulated by Oradell Reservoir 0.6 miles upstream of gage.