During winter months, cold and ice may result in inaccurate real-time gage height and streamflow data. Adjustments or deletions of this data can only be done after detailed analysis.
Funding for this site is provided by:


U.S. Army Corps of Engineers - New York District, CENAN-OP


New Jersey Department of Environmental Protection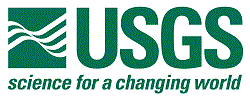 USGS - Cooperative Matching Funds
SURFACE-WATER RECORDS
LOCATION.--
Lat 40°40'48", long 74°31'44" referenced to North American Datum of 1983, Bernards Township, Somerset County, NJ, Hydrologic Unit 02030103, on right bank 200 ft downstream from Davis Bridge on Maple Avenue (County Route 657), 0.7 mi northwest of Millington, and 1.8 mi downstream from Black Brook.
DRAINAGE AREA.--
55.4 mi².
PERIOD OF RECORD.--
Continuous-record gaging station, November 1903 to June 1906 (published as "at Millington"), October 1921 to current year. Monthly discharges only for some periods published in WSP 1302.
REVISIONS HISTORY.--
WSP 781: Drainage area. WSP 1552: 1905(M). WDR NJ-96-1: 1936 (M), 1949 (M), 1971 (M), 1975 (M), 1979 (M), 1984(M).
GAGE.--
Water-stage recorder with telemetry and crest-stage gage. Datum of gage is 215.60 ft above NGVD of 1929 (levels from New Jersey Geological Survey benchmark). Nov. 25, 1903 to July 15, 1906, non-recording gage at bridge 0.8 mi downstream at different datum. Nov. 10, 1921 to Sept. 1, 1923, non-recording gage at site 200 ft downstream at present datum. Oct. 31, 1923 to July 3, 1925, non-recording gage and concrete control at present site and datum.
REMARKS.--
Records good, except for estimated discharges, which are fair. Diversion from Osborn Pond by Commonwealth Water Company, Bernards Division, was discontinued in April 1979 and the installation dismantled.
EXTREMES FOR PERIOD OF RECORD.--
Maximum discharge, 2,290 ft³/s, Oct 20, 1996, gage height, 9.89 ft; maximum gage height, 10.26 ft, Aug 29, 2011; minimum discharge, 0.20 ft³/s, Sep 12, 1966.
WATER-QUALITY RECORDS
PERIOD OF RECORD.--
Water years 1923-25, 1959-98, 2004, 2007.
Peak Flood Chart
National Weather Service flood stage for this gage is 8.0 ft.
Forecasts for this gage are issued by the National Weather Service routinely year-round.
Forecast information is available here.
During the fall months, the apparent streamflow at this station may be erroneously high due to the accumlation of leaves.