During winter months, cold and ice may result in inaccurate real-time gage height and streamflow data. Adjustments or deletions of this data can only be done after detailed analysis.
Funding for this site is provided by:


New Jersey Department of Environmental Protection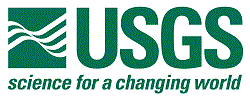 USGS - Cooperative Matching Funds
SURFACE-WATER RECORDS
LOCATION.--
Lat 40°44'40", long 74°21'13" referenced to North American Datum of 1983, Millburn Township, Essex County, NJ, Hydrologic Unit 02030103, on left bank just upstream of pumping station intake, 100 ft upstream of bridge on private driveway within New Jersey-American Water Company property, 0.5 mi upstream of mouth, 1.6 mi east of Chatham, and 2.0 mi north of Summit.
DRAINAGE AREA.--
11 mi².
PERIOD OF RECORD.--
Published 1930-65 in Special Reports of predecessors of the New Jersey Department of Environmental Protection. Fragmentary records for water years 1966-2001 are unpublished but available in the files of the New Jersey Water Science Center or online at 
http://nwis.waterdata.usgs.gov/
. Continuous-record discharge station, October 2001 to current year.
GAGE.--
Water-stage recorder with telemetry and concrete control. Since January 21, 2010, supplementary velocity meter, water temperature sensor,and crest-stage gage downstream of concrete control. Datum of gage is 159.64 ft NGVD of 1929. Prior to January 21, 2010 water-stage recorders upstream and downstream of concrete weir. 
REMARKS.--
Records fair, except for estimated discharges and discharges below 2 ft³/s, which are poor. Diversion above weir by New Jersey-American Water Company for municipal supply. During extreme backwater conditions from the Passaic River, reverse flow may occur due to pumping from the gage pool by New Jersey-American Water Company. Prior to January 21, 2010, negative flows were reported as missing or zero flow.
EXTREMES FOR PERIOD OF RECORD.--
Maximum daily discharge since October 2001, 2,890 ft³/s, Aug 28, 2011; minimum daily discharge, -32.6 ft³/s, Apr 19, 2018.
Peak Flood Chart
Rain gage data is available from this location at this link.
The water temperature data for this station are temporary and will only be displayed for 120 days. Although the instrumentation is calibrated at least once/year, the temporary classification means that documented routine inspections and other quality assurance measures are not performed that would make the data acceptable for archival, retrieval, or future use in general scientific or interpretive studies.