During winter months, cold and ice may result in inaccurate real-time gage height and streamflow data. Adjustments or deletions of this data can only be done after detailed analysis.
Funding for this site is provided by:


New Jersey Department of Environmental Protection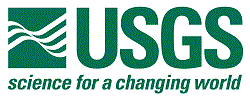 USGS - Cooperative Matching Funds
SURFACE-WATER RECORDS
LOCATION.--
Lat 41°09'37", long 74°20'01" referenced to North American Datum of 1983, West Milford Township, Passaic County, NJ, Hydrologic Unit 02030103, on right bank 700 ft downstream from dam at outlet of Greenwood Lake at Awosting, and 3.7 mi northeast of West Milford.
DRAINAGE AREA.--
27.1 mi².
PERIOD OF RECORD.--
Continuous-record discharge station May 1919 to current year. Prior to October 1940, published as "at Greenwood Lake".
REVISIONS HISTORY.--
WSP 781: Drainage area. WSP 1552: 1922(M), 1928(M), 1936. WDR NJ-79-1: 1933(M), 1936(M), 1945(M), 1948(P), 1951(P), 1952(P), 1953(M), 1955(P), 1956(M), 1957(M), 1958(M), 1960(P), 1961(M), 1968(P), 1969(P). WDR NJ-80-1: 1960(P).
GAGE.--
Water-stage recorder with telemetry. Concrete control since Oct 31, 1938. Datum of gage is 601.32 ft above NGVD of 1929 (levels from New Jersey Geological Survey benchmark). Prior to Apr 1, 1926, non-recording gage, and Apr 1, 1926 to Oct 31, 1938, water-stage recorder at site 100 ft upstream at same datum.
REMARKS.--
Records fair, except for estimated discharges, which are poor. Flow regulated by gates in dam on Greenwood Lake (see 01383000). Water diverted into basin above gage from Upper Greenwood Lake (Hudson River basin) by North Jersey District Water Supply Commission since 1968. Discharges above 1,200 ft³/s from rating curve extension on basis of theoretical weir formula.
EXTREMES FOR PERIOD OF RECORD.--
Maximum discharge, 3,290 ft³/s, Aug 28, 2011, gage height, 7.00 ft, from rating curve extended above 1,200 ft³/s on basis of theoretical weir formula; minimum discharge, 0.00 ft³/s, many days, from when gates at Greenwood Lake were closed and no water passed over spillway.
Peak Flood Chart
Occasional regulation due to gate operations at Greenwood Lake, just upstream of the gage.