Funding for this site is provided by:


New Jersey Department of Environmental Protection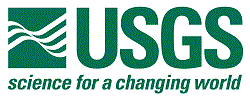 USGS - Cooperative Matching Funds
SURFACE-WATER RECORDS
LOCATION.--
Lat 40°38'51", long 74°58'08" referenced to North American Datum of 1983, Union Township, Hunterdon County, NJ, Hydrologic Unit 02030105, on left bank downstream side of bridge on County Route 635 (Jutland Road), 0.2 mi south of Van Syckel, 0.8 mi north of Perryville, and 0.3 mi upstream from Spruce Run Reservoir.
DRAINAGE AREA.--
11.8 mi².
PERIOD OF RECORD.--
Occasional low-flow measurements, water years 1973-77. Continuous-record discharge station July 1977 to current year.
REVISIONS HISTORY.--
WDR NJ-89-1: 1978(P), 1979(P), 1980(P), 1981(P), 1982(P).
GAGE.--
Water-stage recorder with telemetry and crest-stage gage. Datum of gage is 280.25 ft above NGVD of 1929.
REMARKS.--
Records fair, except for estimated discharges, which are poor. Discharges above 1,350 ft³/s from rating curve extension on basis of logarithmic extrapolation.
EXTREMES FOR PERIOD OF RECORD.--
Maximum discharge, 3,590 ft³/s, from rating curve extended above 1,350 ft³/s on basis of logarithmic extrapolation, Sep 20, 1989, gage height, 7.41 ft; minimum discharge, 1.0 ft³/s, Aug 2, 1999.
PERIOD OF RECORD1.--
Water years 1976 to current year.
PERIOD OF DAILY RECORD1.--
DISSOLVED OXYGEN: July 2003. DISSOLVED OXYGEN, PERCENT OF SATURATION: July 2003. PH: July 2003. SPECIFIC CONDUCTANCE: July 2003. WATER TEMPERATURE: April 1997 - October 1998, July 2003.
REMARKS1.--
Discrete water-quality data were collected as part of the
New Jersey Ambient Surface-Water-Quality Monitoring Network
.
1 Water-Quality Records
Peak Flood Chart
National Weather Service flood stage for this gage is 5.5 ft.