Funding for this site is provided by:


New Jersey Department of Environmental Protection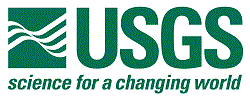 USGS - Cooperative Matching Funds
SURFACE-WATER RECORDS
LOCATION.--
Lat 40°37'10", long 74°46'25" referenced to North American Datum of 1983, Readington Township, Hunterdon County, NJ, Hydrologic Unit 02030105, on right bank 1,700 ft upstream from bridge on U.S. Route 22, 0.4 mi northeast of Whitehouse Station, and 0.8 mi upstream from mouth.
DRAINAGE AREA.--
11.3 mi².
PERIOD OF RECORD.--
Continuous-record discharge station, March 1977 to current year. Prior to October 1986, published as South Branch Rockaway Creek at Whitehouse (station 01399690).
REVISIONS HISTORY.--
WDR NJ-88-1: 1987. WDR NJ-90-1: 1988. WDR US-2010-1: drainage area.
GAGE.--
Water-stage recorder with telemetry. Datum of gage is 121.5 ft above NGVD of 1929. Prior to October 1986 at site 1,700 ft downstream at datum 8.07 ft lower.
REMARKS.--
Records fair, except for estimated discharges, which are poor. Occasional releases from Round Valley Reservoir enter stream directly upstream from station. Occasional regulation probably due to gate operations at Cushetunk Lake 1,000 ft upstream.
EXTREMES FOR PERIOD OF RECORD.--
Maximum discharge, 2,620 ft³/s, Sep 16, 1999, gage height, 10.68 ft; minimum discharge, 0.00 ft³/s, many days.
Peak Flood Chart