During winter months, cold and ice may result in inaccurate real-time gage height and streamflow data. Adjustments or deletions of this data can only be done after detailed analysis.
Funding for this site is provided by:


County of Somerset, New Jersey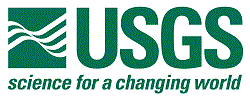 USGS - Cooperative Matching Funds
SURFACE-WATER RECORDS
LOCATION.--
Lat 40°38'05", long 74°41'12" referenced to North American Datum of 1983, Bedminster Township, Somerset County, NJ, Hydrologic Unit 02030105, on downstream left wingwall of bridge on Walsh Road at Burnt Mills, 0.2 mi upstream from mouth, and 4.4 mi southwest of Far Hills.
DRAINAGE AREA.--
100 mi².
PERIOD OF RECORD.--
Miscellaneous measurements, water years 1964, 1973, 1975-78, 1981 to current year. Continuous-record gage-height station, water years 1998 to current year.
GAGE.--
Water-stage recorder with telemetry and crest-stage gage. Datum of gage is 70 ft above NAVD of 1988, from topographic map.
REMARKS.--
Peak stages at this gage maybe affected by backwater from the North Branch Raritan River. Annual peak data can be obtained by selecting Peak streamflow from the 'Available data for this site' drop-down menu above or by using this
link
.
EXTREMES FOR PERIOD OF RECORD.--
Maximum gage height, 16.28 ft, Sep 16, 1999.
EXTREMES OUTSIDE PERIOD OF RECORD.--
Maximum gage height, 90.0 ft (from high-water mark, elevation above NGVD of 1929), Jul 7, 1984.
WATER-QUALITY RECORDS
PERIOD OF RECORD.--
Water years 1964, 1976 to current year.
REMARKS.--
Discrete water-quality data were collected as part of the
New Jersey Ambient Surface-Water-Quality Monitoring Network
.
Peak Flood Chart
National Weather Service flood stage for this gage is 11 ft.