Funding for this site is provided by:


New Jersey Water Supply Authority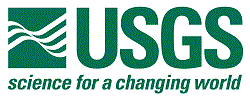 USGS - Cooperative Matching Funds
SURFACE-WATER RECORDS
LOCATION.--
Lat 40°17'47", long 74°52'00" referenced to North American Datum of 1983, Mercer County, NJ, Hydrologic Unit 02040105, on right bank, 60 ft downstream from bridge on Washington Crossing Pennington Road at Washington Crossing State Park, 1 mi southeast of Titusville, and 4.5 mi northwest of West Trenton.
PERIOD OF RECORD.--
Continuous-record discharge station, February 2017 to current year.
GAGE.--
Water-stage, velocity, and water temperature recorder with telemetry. Datum of gage is at NAVD 1988. Prior to April 15, 2019, published as gage height above NGVD of 1929. To convert from NAVD 1988 to NGVD 1929 add 0.96 ft.
REMARKS.--
Records fair, except for estimated discharges, which are poor. The canal diverts water from the Delaware River at Raven Rock and discharges into Raritan River at New Brunswick.
EXTREMES FOR PERIOD OF RECORD.--
Maximum daily discharge, 217 ft³/s, Mar 2, 2018; minimum daily discharge, 110 ft³/s, Mar 23, 2017; maximum gage height, 58.95 ft, May 27, 2018.
The water temperature data for this station are temporary and will only be displayed for 120 days. Although the instrumentation is calibrated at least once/year, the temporary classification means that documented routine inspections and other quality assurance measures are not performed that would make the data acceptable for archival, retrieval, or future use in general scientific or interpretive studies.