Funding for this site is provided by:


Mercer County Park Commission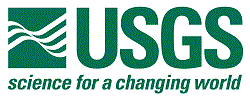 USGS - Cooperative Matching Funds
SURFACE-WATER RECORDS
LOCATION.--
Lat 40°16'11", long 74°40'19" referenced to North American Datum of 1983, Lawrence Township, Mercer County, NJ, Hydrologic Unit 02040105, on left bank 250 ft upstream from bridge on Quaker Bridge Road (County Route 533), 0.7 mi downstream from dam at Lake Mercer, 1.9 mi south of Clarksville, 2.0 mi upstream from Shipetaukin Creek, and 7.6 mi upstream from mouth.
DRAINAGE AREA.--
34.3 mi².
PERIOD OF RECORD.--
Occasional low-flow measurements, water years 1963-67. Continuous-record discharge station, water years 1973-81 and March 1992 to current year. Continuous-record discharge station for growing season only (April through October), water years 1996-2000.
GAGE.--
Water-stage recorder with telemetry and crest-stage gage. Datum of gage is 49.28 ft above NGVD of 1929.
REMARKS.--
Records fair, except for estimated discharges, which are poor. Regulation from several flood-control dams since the late 1970's and from ponds upstream. Diversions for irrigation upstream from station.
EXTREMES FOR PERIOD OF RECORD.--
Maximum discharge, 1,250 ft³/s, Aug 29, 2011, gage height, 9.74 ft; minimum discharge, 0.88 ft³/s, Sep 11, 2010.
EXTREMES OUTSIDE PERIOD OF RECORD.--
Flood of Aug 28, 1971 reached a stage of 10.9 ft, discharge, 1,500 ft³/s.
Peak Flood Chart
National Weather Service flood stage for this gage is 8 ft.