Funding for this site is provided by:


Pennsylvania Department of Environmental Protection, Bureau of Safe Drinking Water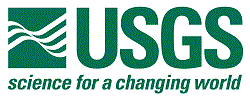 USGS - Cooperative Matching Funds
STATION.
--01480685 MARSH CREEK NEAR DOWNINGTOWN, PA
LOCATION.
--Lat 40`03'19", long 75`43'00", Chester County, Hydrologic Unit 02040205, on left bank 1,000 ft downstream from Marsh Creek Dam, 0.2 mi upstream from mouth, and 3.0 mi north of Downingtown.
DRAINAGE AREA.
--20.3 square miles.
PERIOD OF RECORD.
--June 1973 to current year.
GAGE.
--Water-stage recorder, crest-stage gage, and concrete control. Elevation of gage is 280 ft above National GeodeticVertical Datum of 1929, from topographic map.
REMARKS.
--Flow completely regulated since November 1973 by Marsh Creek Reservoir.
COOPERATION.
--Funding for the operation of this station is provided by the Pennsylvania Department of Environmental Protection and the U.S. Geological Survey.
GAGE HEIGHTS OF IMPORTANCE
.-
Supplied by USGS:
Data Transmitter Operational Limit - 10.1 ft