Funding for this site is provided by:


Pennsylvania Department of Environmental Protection, Bureau of Safe Drinking Water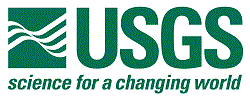 USGS - Cooperative Matching Funds
STATION.
--01547950 BEECH CREEK AT MONUMENT, PA
LOCATION.
--Lat 41`06'42", long 77`42'09", Centre County, Hydrologic Unit 02050204, on right bank 800 ft downstream from bridge at Monument, 850 ft downstream from Monument Run, 0.6 mi upstream from Twin Run, and 8.7 mi upstream from mouth.
DRAINAGE AREA.
--152 square miles.
PERIOD OF RECORD.
--October 1968 to current year.
GAGE.
--Water-stage recorder and crest-stage gage. Datum of gage is 741.60 ft above National Geodetic Vertical Datum of 1929.
COOPERATION.
--Funding for this station is provided by the Pennsylvania Department of Environmental Protection and the U.S. Geological Survey.
GAGE HEIGHTS OF IMPORTANCE
.-
Supplied by USGS
: Maximum recordable gage height (stage sensor operational limit) - 22.0 ft; Data transmitter operational limit - 23.4 ft;
Supplied by NWS
: No flood stage has been determined for this station.