Funding for this site is provided by:


Pennsylvania Department of Environmental Protection, Bureau of Clean Water


US Army Corps of Engineers, Pittsburgh District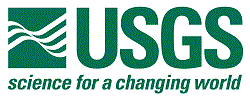 USGS - Cooperative Matching Funds
STATION.
--03108490 OHIO RIVER ABOVE MONTGOMERY DAM AND LOCKS AT OHIOVIEW, PA
LOCATION.
--Lat 40`38'56", long 80`23'01", Beaver County, Hydrologic Unit 05030101, 50 yards upstream from outer most upper gate on river wall, at river mile 32.
DRAINAGE AREA.
--21,714 square miles.
PERIOD OF RECORD.
--June 2005 to current year.
GAGE.
--Datum of gage is 670.20 ft above National Geodetic Vertical Datum of 1929, from U.S. Army Corps of Engineers benchmark. Satellite telemetry at station. Automated sampler interfaced with a data collection platform with 60-minute recording interval.
COOPERATION.
--Funding for the operation of this station is provided by the U.S. Army Corps of Engineers, Pittsburgh District.
REMARKS.
--Dissolved oxygen data collection discontinued during Winter months.