Operated in cooperation with the
Minnesota Department of Natural Resources - Ecological and Water Resources Division
Additional Information:
National Weather Service Forecast Page
USGS WaterWatch's "Site Dashboard" provides seasonal and other context-oriented information about current and historical streamflow.
Recent Webcam Images:
Webcam images help USGS staff know when backwater from ice or other factors may affect discharge. Click on the image below to download or view larger versions from the USGS Hydrologic Imagery and Visualization Information System (HIVIS) web page.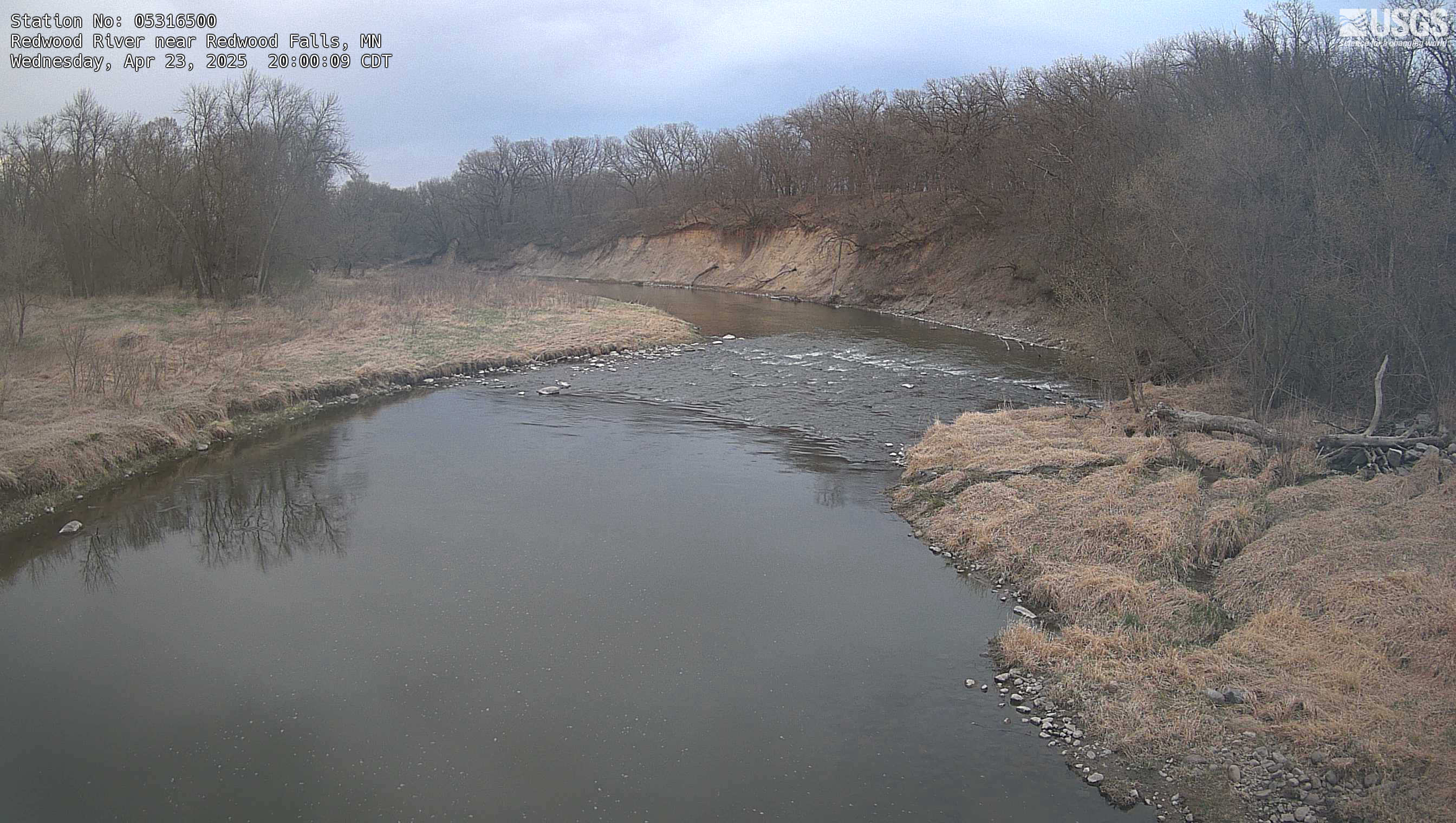 <
Time-lapse videos are considered proof of concept with no guarantee of up time. Videos can be viewed using Chrome, Firefox or Opera browser applications on smartphone, tablet, and computer devices. Additional browser support for Safari and Internet Explorer may be added later.
Any use of trade, firm, or product names is for descriptive purposes only and does not imply endorsement by the U.S. Government.