Station operated in cooperation with PacifiCorp.


NOTE: The most current shifted rating for this site can be found at USGS Rating Depot website.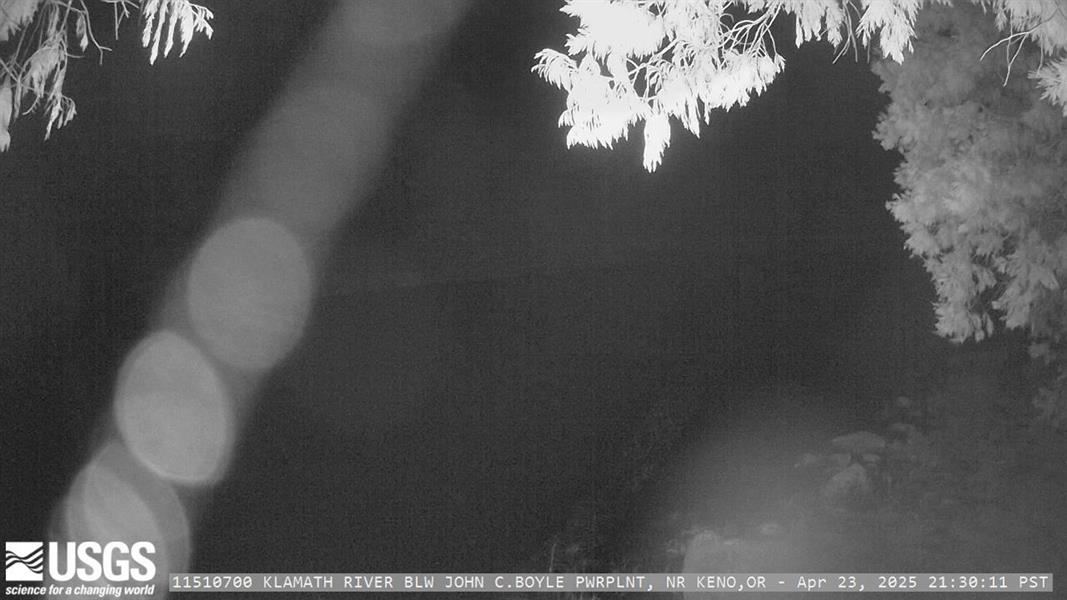 Press the 'Reload' or 'Refresh' button on your browser to view the most recent image.
(NOTE: Image time stamp should be within 15 minutes of the current time.)

10 to 300 frame loop - Image loop of recent images.
Image Archive - Directory listing of images from the past 7 days.