Funding for this site is provided by:


Pennsylvania Department of Environmental Protection, Bureau of Safe Drinking Water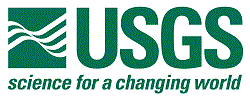 USGS - Cooperative Matching Funds
STATION.
--01553990 SUSQUEHANNA RIVER AT SUNBURY - AUXILIARY (STAGE ONLY)
LOCATION.
--Lat 40`51'10", long 76`48'10", Northumberland County, Hydrologic Unit 02050301, on left bank on streamward side of floodwall, about 400 ft upstream from highway bridge (SR 61) at Sunbury, 0.8 mi upstream from Shamokin Creek, and 1.8 mi downstream from West Branch Susquehanna River.
DRAINAGE AREA.
--18,300 square miles.
PERIOD OF RECORD.
--October 2006 to current year. Gage height records for Oct 1990 to Sept 2006 are available from the USGS Pennsylvania Water Science Center.
GAGE.
--Water-stage recorder. Datum of gage is 419.66 ft above National Geodetic Vertical Datum of 1929. Satellite telemetry at station.
COOPERATION.
--Station established and maintained by the U.S. Geological Survey. Funding for the operation of this station is provided by the Pennsylvania Department of Environmental Protection and the U.S. Geological Survey.
REMARKS.
--Gage acts as an auxiliary gage, using the gage height to compute slope discharges at upstream sites 01540500 and 01553500.