Precipitation data at this location are available at USGS 354546078422045 RAINGAGE AT LAKE JOHNSON ABOVE DAM AT RALEIGH, NC.
Click on static image to see the Camera Summary Page for more details or options.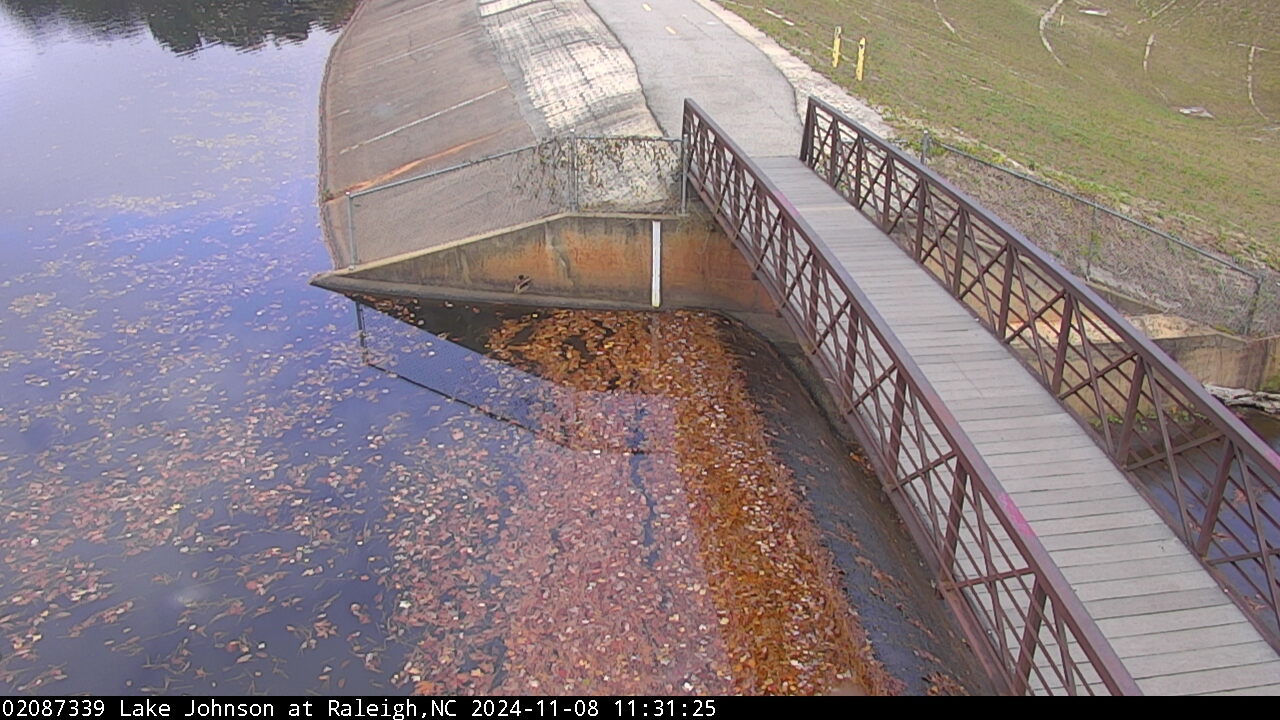 Time-lapse video products are considered a proof of concept with no guarantee regarding product up time. Time-lapse videos can be viewed using Chrome, Firefox or Opera browser application on smartphone, tablet, desktop and laptop devices. Additional browser support for Safari and Internet Explorer may be added later.
Any use of trade, firm, or product names is for descriptive purposes only and does not imply endorsement by the U.S. Government.