Funding for this site is provided by:

New Jersey Department of Law & Public Safety
SURFACE-WATER RECORDS
LOCATION.--
Lat 39°13'57", long 75°01'58" referenced to North American Datum of 1983, Commercial Township, Cumberland County, NJ, Hydrologic Unit 02040206,  on a four-pile structure, next to
 pier at Long Reach Marina in Bivalve, 1.1 mi south of Port Norris, and 1.4 mi northeast of Delaware Bay.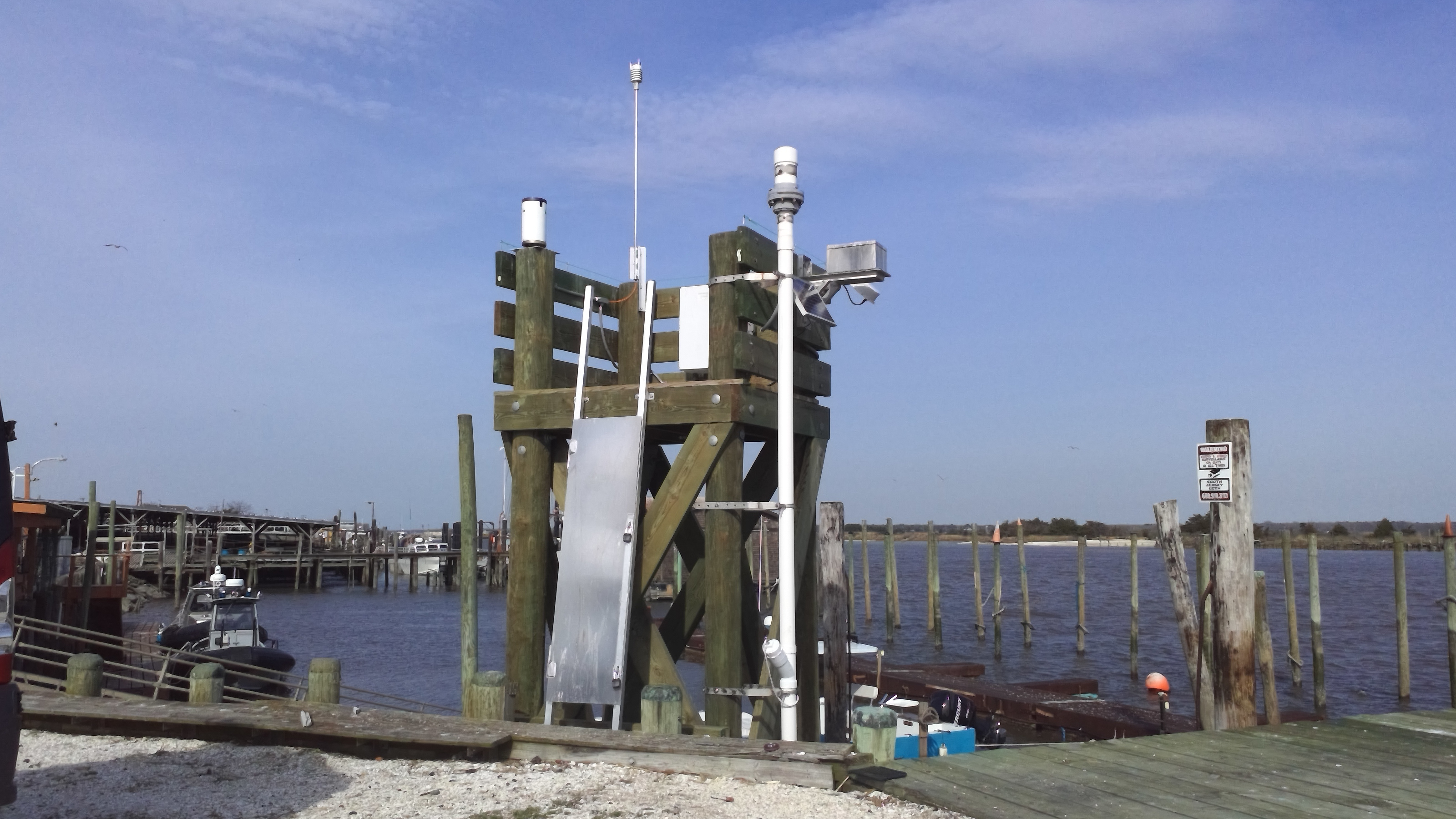 Tide gage data are available from this location at this link.
The weather data for this station are temporary and will only be displayed for 120 days. Although the instrumentation is calibrated at least once/year, the temporary classification means that documented routine inspections and other quality assurance measures are not performed that would make the data acceptable for archival, retrieval, or future use in general scientific or interpretive studies.