Funding for this site is provided by:


NYC Department of Environmental Protection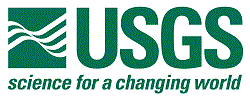 USGS - Cooperative Matching Funds
LOCATION.--
Lat 42°17'37.7", long 74°33'33.1" referenced to North American Datum of 1983, Delaware County, NY, Hydrologic Unit 02040102, on right bank 10 ft downstream from bridge on State Highway 30, and 6.6 mi south of Grand Gorge, in Roxbury.
DRAINAGE AREA.--
13.5 mi².
PERIOD OF RECORD.--
June 2000 to current year.
GAGE.--
Water-stage recorder and crest-stage gage. Datum of gage is 1,478.33 ft above NAVD of 1988.
REMARKS.--
Flow affected by diversion from Town of Roxbury well field upstream of station.
Water Years 2014-18: Records good.
EXTREMES FOR PERIOD OF RECORD.--
Maximum discharge, 866 ft³/s, Aug. 28, 2011, gage height, 7.73 ft; no flow for part of Sept. 13, 2002, Sept. 29, 2014, and for many days during September and October 2016.
Peak Flow and Stage Information
Station image