Funding for this site is provided by:


New York Power Authority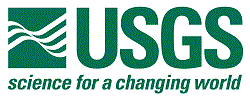 USGS - Cooperative Matching Funds
LOCATION.--
Lat 42°40'23", long 74°15'14" referenced to North American Datum of 1983, Schoharie County, NY, Hydrologic Unit 02020005,
DRAINAGE AREA.--
99 mi².  
PERIOD OF RECORD.--
November 2017 to current year.
GAGE.--
Water-stage recorder and crest-stage gage. Datum of gage is 649.76 ft above NAVD of 1988.
REMARKS.--
Water year 2018: Records fair except those for estimated daily discharges, which are poor.
EXTREMES FOR PERIOD OF RECORD.--
Maximum discharge, 1,860 
ft³/s, April 16, 2018, gage height, 6.10 ft; minimum discharge, 2.34 
ft³/s, July 16, 2018, gage height 1.66 ft.
Station image