Funding for this site is provided by:


New York Power Authority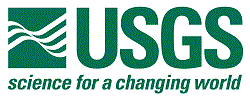 USGS - Cooperative Matching Funds
LOCATION.--
Lat 42°45'38.1", long 74°15'17.2" referenced to North American Datum of 1983, Schenectady County, NY, Hydrologic Unit 02020005, at bridge on State Highway 20 in Esperance, 17.6 mi above mouth.
DRAINAGE AREA.--
870 mi².
PERIOD OF RECORD.--
Miscellaneous measurements--2011. December 2017 to current year (gage height only).
GAGE.--
Water-stage recorder and crest stage gage. Datum of gage is 551.31 ft above NAVD of 1988.
REMARKS.--
Flow regulated to some extent by Blenheim-Gilboa Pumped Storage Project about 37 mi upstream. Entire flow, runoff from 315 mi², except for periods of spill, diverted from Schoharie Reservoir through Shandaken Tunnel into Esopus Creek upstream from Ashokan Reservoir for water supply of City of New York. For days of reservoir outflow greater than 10 ft³/s, see station 01350101.
EXTREMES FOR PERIOD OF RECORD.--
Maximum gage height 9.45 ft. Aug. 14, 2018. Minimum gage height 0.78 ft. July 22, 2018
EXTREMES OUTSIDE PERIOD OF RECORD.--
Flood of August 2011 reached a elevation of 585.01 ft NAVD of 88 from USGS levels. 
Station image