Funding for this site is provided by:


NYS Department of Environmental Conservation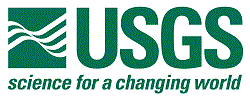 USGS - Cooperative Matching Funds
LOCATION.--
Lat 41°57'07.8", long 75°17'27.4" referenced to North American Datum of 1983, Delaware County, NY, Hydrologic Unit 02040101, at bridge at end of Pennsylvania State Highway 191 in Hancock, and 1.3 mi upstream from confluence with East Branch Delaware River.
DRAINAGE AREA.--
650 mi².
PERIOD OF DAILY RECORD1.--
WATER TEMPERATURE: October 1996 to current year.
INSTRUMENTATION1.--
Water-temperature satellite telemeter provides 15-minute-interval readings.
REMARKS1.--
Temperature readings prior to Oct. 1, 2007, rounded to the nearest 0.5 °C. Water temperature is affected by release of water from upstream reservoir.
EXTREMES FOR PERIOD OF RECORD1.--
WATER TEMPERATURE: Prior to Oct. 1, 2007--Maximum, 25.0 °C, July 11, 12, 2005; minimum, 0.0 °C on many days during winter periods. WATER TEMPERATURE: After Oct. 1, 2007--Maximum, 23.4 °C, May 26, 2010; minimum, -0.1 °C, Mar. 3, 2009 and many days during 2018 winter period.
1 Water-Quality Records
Station image