Funding for this site is provided by:


NYS Department of Environmental Conservation


US Army Corps of Engineers - Buffalo District (USGS HQ)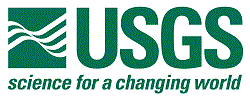 USGS - Cooperative Matching Funds
LOCATION.--
Lat 42°44'39", long 78°08'15" referenced to North American Datum of 1983, Wyoming County, NY, Hydrologic Unit 04130003, on right bank 400 ft downstream from bridge on Court Street, Warsaw.
DRAINAGE AREA.--
39.1 mi².
PERIOD OF RECORD.--
December 1963 to current year.
REVISIONS HISTORY.--
WDR NY-82-3: Drainage area.
GAGE.--
Water-stage recorder. Datum of gage is 987.15 ft above NGVD of 1929 (levels by Corps of Engineers) and 986.66 ft above NAVD of 1988.
REMARKS.--
Water Years 2014-15: Records good except those for estimated daily discharges, which are fair.
Water Years 2016-18: Records fair except those for estimated daily discharges and those below 100 ft³/s, which are poor.
EXTREMES FOR PERIOD OF RECORD.--
Maximum discharge, 4,110 ft³/s, July 8, 1998, gage height 9.90 ft; minimum discharge, 0.87 ft³/s, Sept. 28, 2007.
Peak Flow and Stage Information
Station image