Funding for this site is provided by:


Suffolk County Water Authority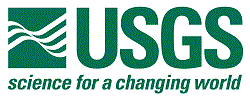 USGS - Cooperative Matching Funds
LOCATION.--
Lat 40°37'28", long 73°15'48" referenced to North American Datum of 1927, Suffolk County, NY, Hydrologic Unit 02030202, at Robert Moses State Park, in water treatment building, Fire Island.
WELL CHARACTERISTICS.--
Depth 721 ft. Upper casing diameter 6 in; top of first opening 711 ft, bottom of last opening 721 ft.
PERIOD OF RECORD.--
November 1962 to current year. Unpublished records for November 1962 to September 1975 are available in files of the U.S. Geological Survey.
GAGE.--
Water-level recorder installed August 1, 1984; 15-minute recording interval. Periodic manual measurements made by USGS personnel.
REMARKS.--
Water level affected by tidal fluctuation. Water-level recorded on October 29, 2012 attributed to tidal forcing from Hurricane Sandy's storm tide. Cellular water-level telemeter at station.
EXTREMES FOR PERIOD OF RECORD.--
Highest water level recorded, 13.72 ft above sea level, October 29, 2012; lowest recorded, 5.35 ft above sea level, February 23, 1972.
Station image