Funding for this site is provided by:


Nassau County Office of Emergency Management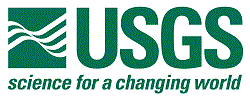 USGS - Cooperative Matching Funds
LOCATION.--
Lat 40°41'24", long 73°39'49" referenced to North American Datum of 1927, Nassau County, NY, Hydrologic Unit 02030202, at west side of Euclid Avenue, 30 ft south of Hawthorne Street, West Hempstead.
WELL CHARACTERISTICS.--
Depth 55 ft. Upper casing diameter 2 in; top of first opening 45 ft, bottom of last opening 50 ft.
PERIOD OF RECORD.--
October 2002 to current year.
GAGE.--
Water-level recorder installed October 26, 2002; 15-minute recording interval. Periodic manual measurements made by USGS personnel.
REMARKS.--
Replaced well N 1129. 2 in October 2002 near same location. Cellular water-level telemeter at station.
EXTREMES FOR PERIOD OF RECORD.--
Highest water level recorded, 32.23 ft above sea level, April 1, 2010; lowest recorded, 23.55 ft above sea level, October 25, 2002.
Station image