Funding for this site is provided by:


Nassau County Office of Emergency Management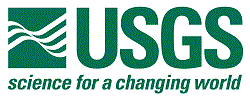 USGS - Cooperative Matching Funds
LOCATION.--
Lat 40°45'35", long 73°37'00" referenced to North American Datum of 1927, Nassau County, NY, Hydrologic Unit 02030202, at east side of Bacon Road, 106 ft north of Hillside Avenue, south of school entrance, Old Westbury.
WELL CHARACTERISTICS.--
Depth 86 ft. Upper casing diameter 4 in; top of first opening 81 ft, bottom of last opening 86 ft.
PERIOD OF RECORD.--
June 1976 to current year. Unpublished records for June 1936 to September 1975 are available in files of the U.S. Geological Survey.
GAGE.--
Water-level recorder installed July 20, 2002; 15-minute recording interval. Periodic manual measurements made by USGS personnel.
REMARKS.--
Prior to April 1967, well at site (N1258.1) was screened in the upper glacial aquifer. Well N1258.1 was replaced by well N8269.1 in April 1967, which was replaced by well N8269.2 in June 1976 near same location. Cellular water-level telemeter at station.
EXTREMES FOR PERIOD OF RECORD.--
Highest water level recorded, 74.18 ft above sea level, May 21, 1980; lowest recorded, 59.04 ft above sea level, August 28, 2002.
Station image