Funding for this site is provided by:


Suffolk County Water Authority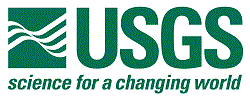 USGS - Cooperative Matching Funds
LOCATION.--
Lat 40°49'32", long 73°05'59" referenced to North American Datum of 1927, Suffolk County, NY, Hydrologic Unit 02030202, at Duncan Avenue and Portion Road, in pumping center, in west recorder shelter, Lake Ronkonkoma.
WELL CHARACTERISTICS.--
Depth 1,305 ft. Upper casing diameter 4 in; top of first opening 1,290 ft, bottom of last opening 1,300 ft.
PERIOD OF RECORD.--
October 1968 to current year. Unpublished records for October 1968 to September 1975 are available in files of the U.S. Geological Survey.
GAGE.--
Water-level recorder installed August 2, 1986; 15-minute recording interval. Periodic manual measurements made by USGS personnel.
REMARKS.--
Water level affected by nearby pumping. Cellular water-level telemeter at station.
EXTREMES FOR PERIOD OF RECORD.--
Highest water level recorded, 40.92 ft above sea level, June 5, 1979; lowest recorded, 32.33 ft above sea level, October 3, 2017.
Station image