Funding for this site is provided by:


NYS Department of Environmental Conservation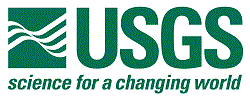 USGS - Cooperative Matching Funds
LOCATION.--
Lat 44°49'04", long 74°45'52" referenced to North American Datum of 1927, St. Lawrence County, NY, Hydrologic Unit 04150306, near Brasher Falls.
WELL CHARACTERISTICS.--
Depth 11.4 ft. Upper casing diameter 36 in; top of first opening 12 ft, bottom of last opening 12 ft. Well filled in from original depth of 12 ft, concrete cased to 12 ft, open end.
DATUM.--
Land-surface datum is 288.95 ft above North American Vertical Datum of 1988. Measuring point: Chiseled mark on top edge of 6x8 in. concrete well cover, 0.65 ft above land-surface datum, Nov. 4, 1971 to present.  
PERIOD OF RECORD.--
May 1953 to August 1995, December 1996 to current year.
GAGE.--
Water-stage recorder--15 minute; periodic manual measurements by USGS personnel. Prior to March 2002, tape gage read weekly by observer.
REMARKS.--
Satellite water-level telemeter at station.
EXTREMES FOR PERIOD OF RECORD.--
Highest water level, 2.64 ft below land-surface datum, Apr. 15, 2014; lowest water level, 9.38 ft below land-surface datum, Oct. 24, 1964.
Station image