Funding for this site is provided by:


NYS Department of Environmental Conservation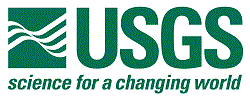 USGS - Cooperative Matching Funds
LOCATION.--
Lat 44°55'10.8", long 74°10'39.0" referenced to North American Datum of 1927, Franklin County, NY, Hydrologic Unit 04150308, at Burke.
WELL CHARACTERISTICS.--
Depth 116 ft. Upper casing diameter 6 in; top of first opening 103 ft, bottom of last opening 103 ft. Cased to 102 ft, open hole.
DATUM.--
Land-surface datum is 707.3 ft above North American Vertical Datum of 1988. Measuring point: Top of 6-in. casing, 2.88 ft above land-surface datum, Jun. 22, 2015 to present.  
PERIOD OF RECORD.--
May 2006 to current year.
GAGE.--
Water-stage recorder--15 minute; periodic manual measurements by USGS personnel.
REMARKS.--
Water level affected by nearby pumping. Levels were processed August 2012, showing a .10 ft change in the measuring point. A -.01 ft to -.10 ft correction was prorated and applied for Sept. 28, 2007 through Sept. 30, 2012 to correct the water level data. This prorated correction should be applied to the values published in Volume 1 of the Water Resources Data reports for those water years. The values presented on USGS web pages have been corrected. Satellite water-level telemeter at station.
EXTREMES FOR PERIOD OF RECORD.--
Highest water level, 27.63 ft below land-surface datum, May 20, 2011; lowest water level, 38.53 ft below land-surface datum, Sept. 20, 2009.
Station image