Funding for this site is provided by: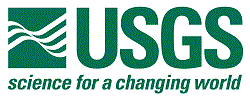 USGS - Cooperative Matching Funds
STATION.
--01473470 Stony Creek at Sterigere Street at Norristown, PA
LOCATION.
--Lat 40°07'38", Long 75°20'43", referenced to North American Datum of 1927 Delaware County, Hydrologic Unit 02040203, on downstream left bank at West Sterigere Street, in Elmwood Park, 1.1 miles upstream from mouth.
DRAINAGE AREA.
--20.4 square miles.
PERIOD OF RECORD.
--Peak Flow: April 1975 to August 1995. Discharge: December 2019 to current year. Water Temperature: July 2000 to September 2000, and June 2020 to current year.
GAGE.
--Water-stage recorder, crest-stage gage, and water temperature probe. Datum of gage is XX.X ft above North American Vertical Datum of 1988 (NAVD88), from GPS survey. Satellite telemetry at station.
COOPERATION.
--Station established and maintained by the U.S. Geological Survey. Funding for the operation of this station is provided by the U.S. Geological Survey -- Next Generation Water Observing System (NGWOS).
REMARKS.
--