Funding for this site is provided by:


Pennsylvania Department of Environmental Protection, Bureau of Safe Drinking Water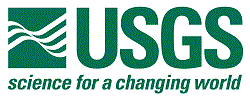 USGS - Cooperative Matching Funds
STATION.
--01539000 FISHING CREEK NEAR BLOOMSBURG, PA
LOCATION.
--Lat 41`04' 41", long 76`25' 54", Columbia County, Hydrologic Unit 02050107, on right downstream wingwall of Bowmans Mill bridge on SR 4034, 0.8 mi downstream from Green Creek, 0.9 mi west of Orangeville, and 5.5 mi north of Bloomsburg.
DRAINAGE AREA.
--274 square miles.
PERIOD OF RECORD.
--June 1938 to current year.
GAGE.
--Water-stage recorder and crest-stage gage. Datum of gage is 543.84 ft above National Geodetic Vertical Datum of 1929. Prior to Oct 14, 2011 on left bank at same datum. Satellite telemetry at station.
COOPERATION.
--Funding for the operation of this station is provided by the Pennsylvania Department of Environmental Protection and the U.S. Geological Survey.