Funding for this site is provided by:


Pennsylvania Department of Environmental Protection, Bureau of Safe Drinking Water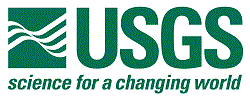 USGS - Cooperative Matching Funds
STATION.
--01450500 AQUASHICOLA CREEK AT PALMERTON, PA
LOCATION.
--Lat 40`48'22", long 75`35'54", Carbon County, Hydrologic Unit 02040106, on right bank 1,200 ft upstream from bridge on Sixth Street in Palmerton, and 1.2 mi upstream from mouth.
DRAINAGE AREA.
--76.7 square miles.
PERIOD OF RECORD.
--October 1939 to current year.
GAGE.
--Water-stage recorder and crest-stage gage. Datum of gage is 388.205 ft above North American Vertical Datum of 1988, from GNSS RTN survey. Satellite telemetry at station.
COOPERATION.
--Funding for the operation of this station is provided by the Pennsylvania Department of Environmental Protection and the U.S. Geological Survey.
REMARKS.
--Occasional diversion from Pohopoco Creek into Aquashicola Creek upstream from station.
GAGE HEIGHTS OF IMPORTANCE
.--
Supplied by USGS
: Data transmitter operational limit - 14.0 ft;
Supplied by NWS
: No flood stage has been determined for this station.