Funding for this site is provided by:


Pennsylvania Department of Environmental Protection, Bureau of Safe Drinking Water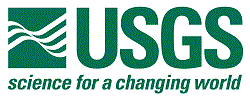 USGS - Cooperative Matching Funds
STATION.
--01451500 LITTLE LEHIGH CREEK NEAR ALLENTOWN, PA
LOCATION.
--Lat 40`34'56", long 75`29'00", Lehigh County, Hydrologic Unit 02040106, on right bank at downstream side of bridge on Lehigh Parkway in Allentown, 0.8 mi upstream from Cedar Creek, and 2.9 mi upstream from mouth.
DRAINAGE AREA.
--80.8 square miles.
PERIOD OF RECORD.
--October 1945 to current year. Prior to October 1946, published as "at Allentown".
GAGE.
--Water-stage recorder, crest-stage gage and water-quality monitor. Prior to October 14, 2013, gage included masonry control. Datum of gage is 252.71 ft above North American Vertical Datum of 1988. Prior to October 31, 2022, the datum of gage was reported as 253.41 ft above National Geodetic Vertical Datum of 1929. Satellite telemetry at station.
Low-flow gage heights will be about 2 ft less than pre-Oct, 14 2013 levels.
COOPERATION.
--Station established and maintained by the U.S. Geological Survey. Funding for the operation of this station is provided by the Pennsylvania Department of Environmental Protection and the U.S. Geological Survey.
REMARKS.
--Occassional slight regulation at low stages by fish hatchery upstream.
GAGE HEIGHTS OF IMPORTANCE
.--
Supplied by USGS
: Maximum recordable gage height (stage sensor operational limit) - 12.7 ft;
Supplied by NWS
: Action stage-4 ft; Flood stage-5 ft; Moderate flood stage-8 ft; Major flood stage-10 ft.