Funding for this site is provided by:


Pennsylvania Department of Environmental Protection, Bureau of Safe Drinking Water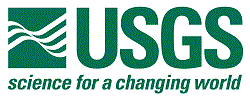 USGS - Cooperative Matching Funds
STATION.
--01541340 GLENDALE LAKE, PA
LOCATION.
--Lat 40`41'50", long 78`32'15", Cambria County, Hydrologic Unit 02050201, at Glendale Dam on Beaverdam Run, 1.0 mi upstream from Dutch Run, 1.3 mi southwest of Flinton, 1.9 mi above mouth, and 3.4 mi south of Coalport.
DRAINAGE AREA.
--41.9 square miles.
PERIOD OF RECORD.
--January 1963 to current year.
GAGE.
--Water-stage recorder. Datum of gage is the NGVD 1929.
REMARKS.
--Reservoir is formed by an earth and rockfill dam with ungated concrete spillway at elevation 1,435.00 ft. Storage began December 1, 1960. Capacity at elevation 1,435.00 ft is 41,200 acre-ft of which 15,900 acre-ft is controlled storage above elevation 1,427.00 ft. Dead storage is 25,300 acre-ft. Reservoir is used for flood control and recreation. Outflow is controlled by 72-inch gate and an 8-inch bypass valve. Satellite telemetry at station.
COOPERATION.
--Funding for the operation of this station is provided by the Pennsylvania Department of Environmental Protection and the U.S. Geological Survey.